Our website only features the best gaming server hosting companies currently available. We hope that we will assist you in selecting the perfect hosting service for your needs based on the information you receive from our website.
What Is Game Server Hosting?
A dedicated game server is one of the options you can use to participate in a multiplayer game, and it is one of the most common ways. There are other options you can consider, but we will look at that in more detail later.
As the name suggests, a game server is hosted by a player or a game developer. As a result, players join in and play the game together as a group. As a mediator between clients, the multiplayer server does the heavy calculations for the client and is the authoritative source of information for the client.
When it comes to playing titles like CS:GO, World of Warcraft, or Minecraft, there's a good chance you've connected to at least one gaming server at some point in your gaming career. To put it simply, it is one of the most common and enjoyable ways for people to interact socially with one another.
Setting up a game server somewhere to play the game is now necessary. In some cases, this is taken care of by the game's developers. Nevertheless, many games are designed so enthusiasts can run their own servers with their own sets of rules to play them.
In this case, the expertise of the top companies that host gaming servers comes into play. It is possible to rent a gaming server through a rental service, which will provide you with all the resources and technology you need to set up your own gaming server. The gaming world is one of the few fields in which you are free to play any game you wish, recruit players, and act as your own boss, at least within the confines of the world of games.
Do You Need a Dedicated Server?
Undoubtedly, you will always need a server for online gaming, as with anything else you do online; however, strictly speaking, you don't need a dedicated server to play online games. This is because one of the lobby members would act as the host in games like Call of Duty back in the day.
In addition to that, that's also the reason why Call of Duty lobbies are infamous for their high latency. As a result, the performance of dedicated gaming servers has been dramatically improved, and the overall quality of the experience has increased for all players. There is also the fact that the lobby of Call of Duty games is much less crowded than those in games like Rust, ARK, and Minecraft, which is another reason why the developers were able to (sort of) get away without using dedicated servers for these games.
If you are willing to deal with poor performance and lag, then, strictly speaking, you do not need a dedicated gaming server. The opposite is true; however, if you and everyone online are interested in having a server that does not experience latency, then a dedicated server is the best option.
Pros of Running Your Own Server
As a result of the advent of multiplayer video games, the industry has entered a new era. There aren't many activities that compare to the amount of pleasure (or addiction) experienced when playing a game online with your friends.
The sluggishness of a server is a death sentence for anyone who wants to host a game server. This is for themselves, their friends, and others who want a good gaming experience. We all know how frustrating it can be to experience latency, and equally, we all know how frustrating it can be to use a server that performs poorly.
Over the years, I have tried more than a dozen hosting companies for various games. As a result of my experience as a gaming nerd and someone who has hosted servers in the past, I have a lot of knowledge about this area and can come up with different criteria to judge the best game hosting.
Dedicated game server hosting has the following benefits:
Optimum performance due to advanced hardware like Processors, RAM and SSD Drives
Choice of operating systems
Handles large amounts traffic
More flexibility for uptime and bandwidth
No overheating issues
Fast support and reliable answers to questions
Supports many plugins, mods, and gaming environments
Smooth voice chats
Easy to use control panels and management
Of course, one of the biggest advantages is being able to make money game hosting which can be quite a lot if you build up a decent enough reputation.
Complete Control
When you run your own game server, you have complete management control of it. For example, you can play with people you want to play with or kick out players who are exhibiting bad behaviour. Also, you can add more player slots when your game server becomes popular. More player slots mean more money in your bank.
You can also control the number of players on the game server so that you don't have too many people eating up the server's memory and slowing it down.
Additionally, you are free to configure the server to your liking. For example, you can choose your preferred operating system, install custom scripts, or set up your desired game configuration.
Plus, you determine the game rules like how many rounds the games will have, the kinds of weapons allowed and banned, and what constitutes a win.
Reliability
The hosting provider gives you a dedicated server when you run your own gaming server. Dedicated servers are the most reliable type of game servers. They have high power levels, backup generators, cooling systems, and 24/7 server monitoring.
Also, they come with state-of-the-art hardware and superb internet connection. This means you can allow many players to join the game without experiencing lag time, slowdowns, or out-of-sync playing.
Also, dedicated game servers don't save corrupt files, which means losing a game is impossible. Plus, they allow you to pick up a game where you left off.
Cons of Running Your Own Server
One of the biggest disadvantages of using a dedicated gaming server hosted on a hosting service is its additional expense. The cost of a dedicated server will be higher, but you can take advantage of a dedicated server's increased flexibility, dependability, and performance.
Even though you might be able to get away with using low-cost VPS hosting for a small website or even a small server, this approach is not the best one you can take. I have noticed that the performance will take a significant dip once you have more than a few players. This is a terrible thing for everyone involved in the game.
It is evident that the advantages of having a dedicated gaming server far outweigh any potential drawbacks, as you should now be able to see.
How To Pick A Hosting Provider
Many options are available, and servers can take various forms and configurations. When searching for the finest dedicated gaming server hosting, here are some things to consider.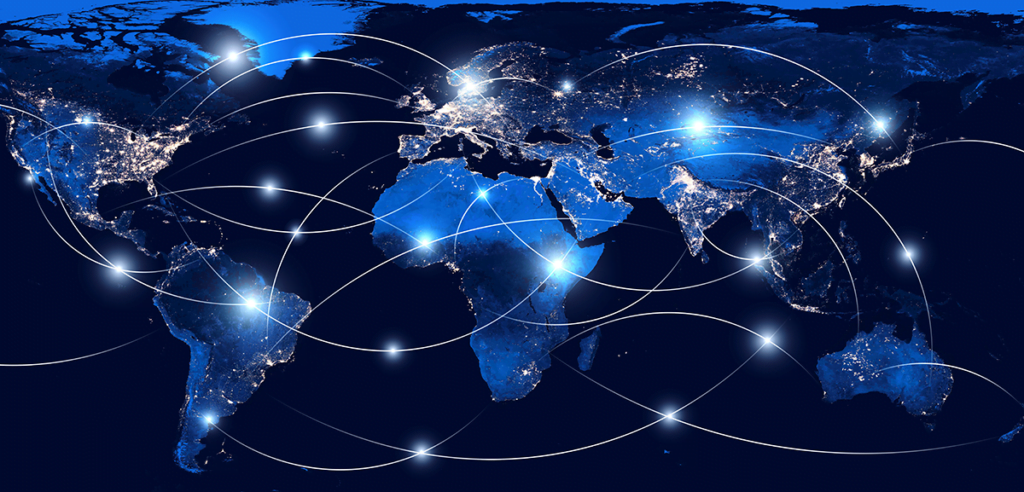 Location
Server locations and what data centres your server provider has available are critical to a smooth gaming experience. One of the things I consider before I purchase hosting for a game server is the distance between my house and the closest game server I can find. Additionally, it is extremely important to consider that the vast majority of people that play on your server are from different regions.
As your distance from the server increases, your network connection will become increasingly unstable. It is, therefore, a bad idea to participate in a game with people from Australia if you are based in London and want to play against people from Australia.
To ensure the best connection and performance, you must choose a server location that is geographically close to you. If the web hosting provider you are considering does not have servers in your country, choosing another provider would be in your best interest.
Undoubtedly, even if you have to spend a little bit more to get hosting closer to your residence, it will be worth it in the end. Because of the inevitable slowness, spending time and money on a dedicated gaming server halfway around the world wastes time and money.
As long as the server node is located on your continent, everything should be fine as far as connectivity is concerned. If you live somewhere prominent, like the United States, you may want to consider choosing a server on the side of the United States where you live if that is possible.
Whatever your preference, whether you live in the US, UK, Canada, Germany or anywhere in Europe, for example, you will want a provider that will gives you a variety of options.
Control Panels and Features
Managing your server settings and installing mods and updates is a key part of running a shame hosting server. A decent provider should not require you to look at the command line interface (CLI) if you want to run a server properly, as they will provide you with all the tools you need.
Many game server hosting providers offer a control panel when renting a dedicated server. A control panel is an interface that helps with server management so that you can do the following:
Stop and restart the server.
Know how long the server has been online and the RAM and CPU usage
Change server address
View players and information about them, such as online/offline players, time online, last quit, their country, IP address, etc.
Set up the game
Monitor game server usage,
Make any necessary adjustments
Activate game modes
Update game servers
Install plugins
Kick troublesome players out of the game server
View backup files
Schedule tasks
Change map rotations
The control panel must allow players to subscribe to your game server easily. It should also integrate various payment methods to enable players to pay for their subscriptions. You will also want to view your game server's performance and resource statistics. For example, how many players join, including their location, and the average time players come online.
The control panel should allow you to deploy various games, connect to a database, handle backups, examine files through FTP, access the Steam Workshop, integrate TeamSpeak, and perform various other things.
TCAdmin is the most popular choice of gaming server hosting panel on the market. There are many reasons it is so popular, including the fact that it is easy to set up and has many valuable features. Despite this, it should be noted that there are reliable substitutes available today, such as the Pterodactyl Panel or the GSP Panel. So having a choice on which control panel to use is key.
Security
A high level of cybersecurity is required when it comes to hosting video game servers. In the end, you do not want just anybody to be able to access your personal information or the personal information of your gamers.
To prevent unauthorised access to vital personal information, a provider must encrypt all the data stored on its servers. In addition, installing a firewall and anti-malware protection system is a significant step in the right direction, which should not be ignored.
As part of your toolkit, you should include DDOS protection, an essential component. In terms of online gaming, one of the most frustrating aspects is the ease with which irate players can exact their revenge by launching a distributed denial-of-service (DDoS) attack against a game server. It's vital to protect against these types of attacks.
Customer Support
You may have a fast and efficient game server, but because this piece of technology is manmade, you will experience technical and infrastructure issues periodically. You may also find problems billing players on your game server or need professional advice to sort out simple game server hosting. When these issues arise, you'll want to sort them out quickly to ensure your server is up and running again.
It's not just beginners who need help, therefore should be a support team on hand to assist customers if they cannot figure out how to use a particular function or if there is a reliability issue with the rental gaming server. There is no way for a server administrator to know everything about the server, so it is imperative to constantly have a few knowledgeable people working with you as a backup in case something goes wrong.
Sometimes, even the most reliable servers experience problems; unfortunately, this is an inevitable part of the job. It is naive to think that you can run a server for a popular game without experiencing any issues.
Every business seems to advertise that their customer service is "outstanding" twenty-four hours a day, seven days a week. Still, just like everything else in life, there is no guarantee that the promise will be kept at all times.
Whenever you read reviews of a company, be sure to pay extra attention to any reviews that highlight their customer service in particular.
It is essential to look for a service provider that offers 24/7 support. You should test out the live chat or ticketing system before deciding whether you want to sign up for the service. It would be ideal if you could locate a service provider who maintains an active Discord community.
Server Slots
There is a need for an increased number of server slots because of the simultaneous participation of a larger number of users. As a result, the server's power has to increase proportion to the number of available server slots.
In light of this, it is generally considered safe to host a small number of users on a dedicated server that is run from the computer you use to access the internet.
It is important to note, however, that if you want more than ten, twenty, hundreds, or even thousands of participants, you will need a dedicated server with a lot of computational power and is quite strong so that everyone can contribute.
When it comes to open-world games, such as Minecraft and Rust, a large map will result from the fact that more players are on the same server simultaneously. To run large worlds, a considerable amount of RAM is required.
Moreover, if you have a large number of users logged in simultaneously, you will need a processor that can manage the activities of each user at the same time if you have a large number of users logged in. You should ensure that your central processing unit is up to the task if you want multi-player games with fifty, one hundred, and even two hundred players coming on simultaneously.
The first thing you should do before choosing a server is to ensure that the selected server meets the criteria for the game you are playing.
Additionally, it is crucial to remember that servers with a large number of available slots will consume a significant amount of bandwidth. The speed of your server will begin to significantly slow down once you have more than 5-10 active members on your server. If you do not have access to a world-class connection, you and the other users will experience significant sluggishness on your server.
As a final point, most servers will offer a large number of slots, up to a maximum of 250, which will be sufficient for most users. While it would seem incredible if a server could support the presence of 250 users simultaneously, in reality, it is rarely the case.
There is a good chance that the server would crash if every single user signed in simultaneously. There is a tendency in advertising to misrepresent the number of slots available on a server. As a matter of principle, you may be able to change the maximum number of available slots so that they conform precisely to your preferences. Despite this, being able to deal with that many individuals is an entirely different story.
Even the simplest of things, like modifications, plugins, and downloadable content, can significantly impact a server's performance. The greater number of plugins that you use, the more additional work your server must perform in addition to the workload it already has to deal with.
As a first step in choosing a server host, it is very important that you are familiar with the game's server requirements and that you have performed a calculation to determine how much processing power and bandwidth you will need.
Storage Space
The amount of your server storage space and capacity will determine its performance, as does things like SSDs and NVME storage. All your server information is stored on the hard drive of your server. If your hard drive has a large storage space, you can store more information.
You will want your game server to have plenty of free storage space, or it will run poorly. In addition, technology like NVME SSD will make it faster for your server to find files for you to access and edit quicker. SSD storage doesn't usually have as much capacity as other types of storage, but the game host will run faster as SSD storage reads and writes much faster.
Pricing
Pricing makes it to the bottom of the list of factors to consider when choosing a game server web hosting provider because it's the least important factor. But regardless of financial status, everyone wants the best hosting service that is value for money.
For example, profit could be your primary motivation if you want to run a game server. So, you won't go for an expensive game server with high prices to start with.
On the same note, jumping on the cheapest platforms is not a good idea, especially if you want to use the game server to make money.
For instance, a game server hosting provider that charges $2 per month won't offer the features gamers are looking for in a game server, such as reliable customer support, fast and secure servers, and quality hardware.
Therefore, you run the risk of running into losses because no player will be attracted to your game server when you choose such web hosts.
While you should choose an affordable game server hosting provider, ensure that they offer the essentials of web hosting, such as security, customer support, speed of servers, reputation, data centers and hardware, server resources and player slots, and control panel.
VPS Servers vs Dedicated Servers Comparison
VPS hosting can offer cheaper prices and has better redundancy than traditional dedicated servers. This is because a VPS server clusters multiple dedicated servers and allows the hosting company to create virtual machines for people to use. The virtual machine has a set amount of CPU, SSD storage and RAM that it can use, and software will manage the virtual machine to make sure it cannot consume too many resources.
It's also easier to change the virtual machine configuration as it's software based. So you could start with a minimum server configuration and increase it as you grow without losing data or needing to deploy your game hosting. Google Cloud is an example of a VPS cloud server provider.
However, the best hosting option may be a dedicated server because, as the name suggests, all of the server resources are yours to use, and there are no software restrictions in place.
Final Thoughts
Choosing the best game server hosting provider can be a tremendous challenge, especially if you've never run a game server before. With so many game server web hosting providers promising cost-effective, fast and secure servers but offering mediocre service, it's easy to fall into the trap.
But after reading this post, especially on the aspects to look at when choosing a good game server hosting provider, choosing the right provider won't be a challenge.